Reviews
John & Nora Van Cleave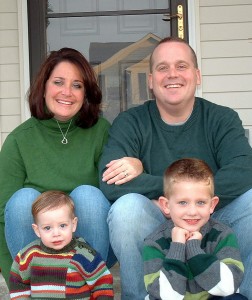 As with many homeowners these days our family was  in the situation where we were debating to purchase a new home or remodel/expand our existing.  We finally decided one day to contact The Parrett Group based upon a family recommendation.  We truly thought we would put a sign in our yard and maybe six months later we would see some sort of offer to consider… to our amazement Connie and Billy were able to sell our existing home within 23 days!  Not only did they make this possible, but they were able to find our family a beautiful new home that had all the amenities on our wish list.  Both the selling and purchase of our homes went terrific due to their diligence and exceptional service on our behalf.  We are thankful to have had such a wonderful experience and coming across such great friends.  Thank you both for your teamwork and expertise!
Ken & Kelli Stammen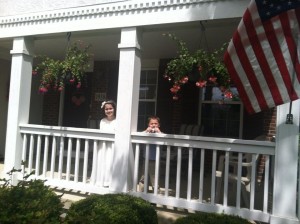 When we decided to put our house on the market in the early spring of 2012, we knew there was only one real estate team we wanted to use – The Parrett Group. Led by longtime real estate agent Connie Parrett, The Parrett Group has a reputation for excellence in our community.
Anyone who wishes to hire a professional to sell his or her home is very much putting their future in the hands of an agent. Not only are you hoping they will showcase your current house in the best possible light, but you're hoping they help you find the next place you will call "home." Connie and her team worked with us from Day One. From pricing for the market to suggesting ways to stage our property, they were with us every step of the way. The description and visuals of our home were professionally done and top notch.
What none of us expected was that our former house would sell in a mere four days. So we were off to the races to find our new home. We received great advice from The Parrett Group without being pressured to make any decisions before we were ready to do so.
We knew we needed an agent that understood what we were looking for in a home and in a location. We wanted someone who knew the Grove City area and understood the ever-changing real estate market. The Parrett Group more than fit that description. We couldn't be happier with our overall experience with The Parrett Group and have highly recommended them to friends who have had similar success. You can't go wrong with Connie Parrett and her team!
Brent & Lindsey Wolfe
As potential first-time homeowners, we had no idea where to start. We were overwhelmed with all the factors to consider such as price,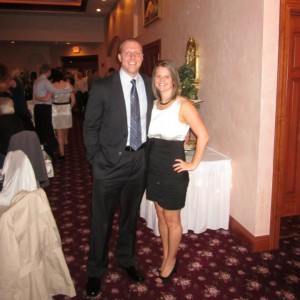 area, and style. Luckily we were referred to Billy Wemlinger, a Realtor with The Parrett Group. Billy was great from the start. He understood we were new to the process, took the time to explain everything in detail, and told us what to look out for. Billy made the paperwork, inspections, etc. so simple! The entire process was easier than we ever imagined thanks to him. We moved into our new home in June and haven't regretted a thing. We love our home. Thanks again Billy!